Ni hao, Hola! Thanks for dropping by and welcome to My Language Box!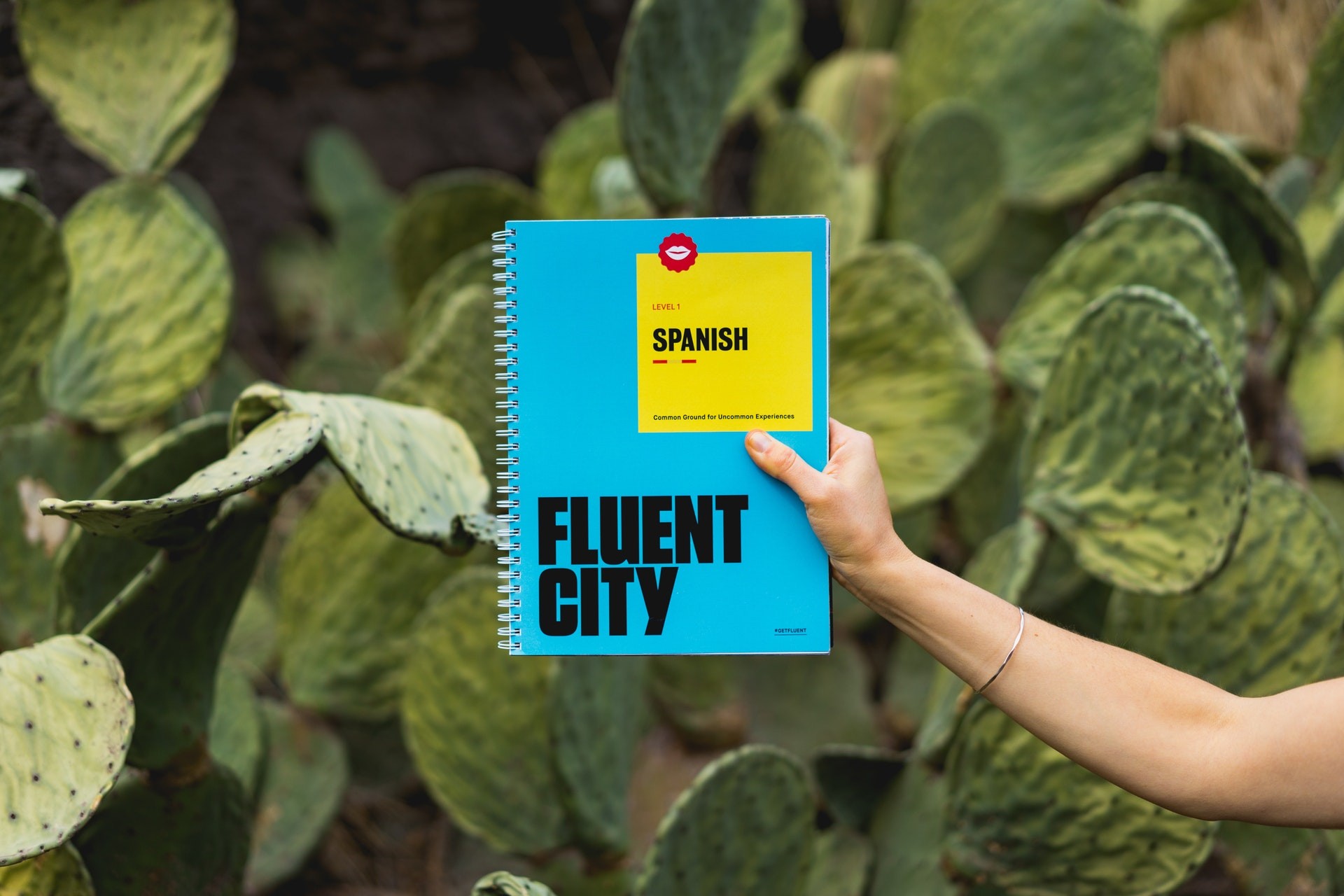 This is my first article so I thought I would start with why I wanted to teach my daughter Nadia how to speak a second language in the first place. Being fortunate enough to grow up in a community where knowing multiple languages were not only encouraged but expected, I thought knowing a second language was just the norm and never really looked into the benefits. 
However, I never had to teach a little person from scratch either. 
If I was going to put in the effort, I was definitely going to look into whether or not it would be worth my time. 
I was blown away at the multiple reasons I discovered which reminded me that I owe my parents an enormous THANK YOU!!!!
There are many reasons why your child should learn a second language with benefits including:
Human connection 
Increased brain power
Cultural awareness
Career opportunities
Language development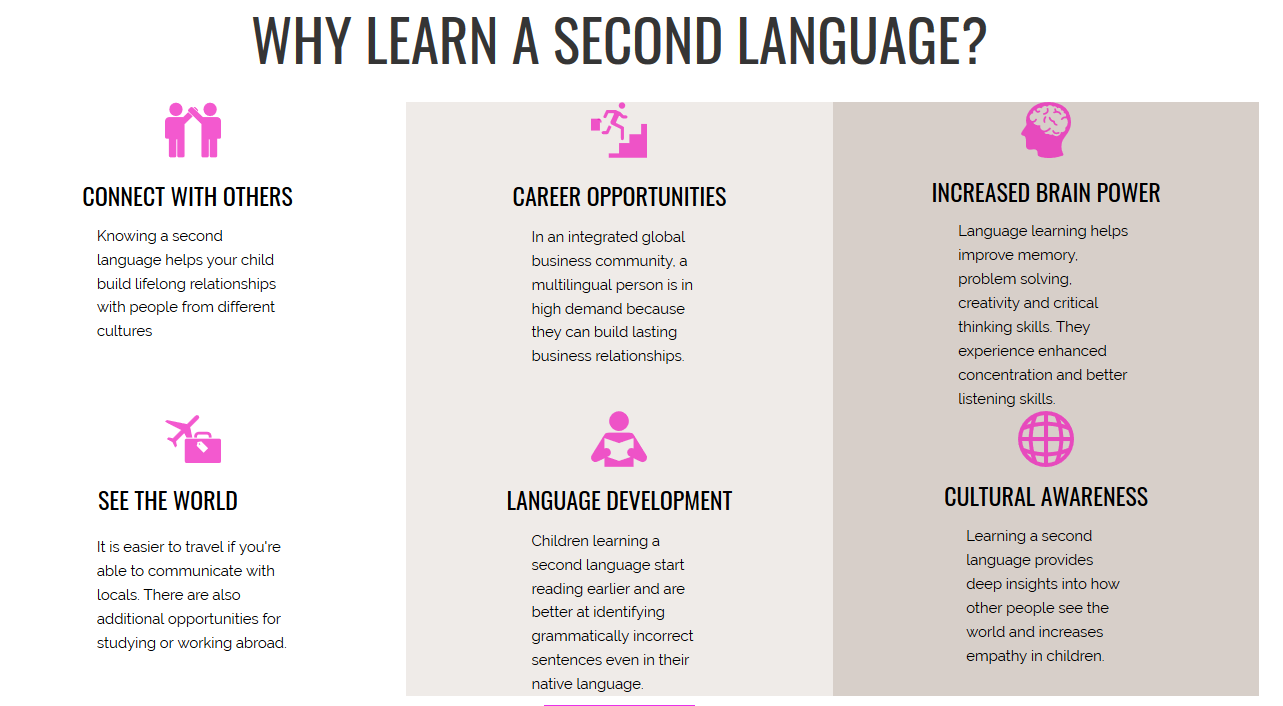 The benefits of knowing a second language is not something that is fully appreciated until your kids are older.
Growing up, I didn't always want to practise playing the piano or wake up early to go to school to learn maths and science but now I am extremely grateful for the skills and knowledge learnt as well as the opportunities that have opened up because of them. 
Knowing a second language is the same.
I'm now older and wiser with a deeper resolve to sit down and master a new language but the learning curve is steeper. 
According to Scientific American, if your child is going to become fluent, the mind's ability to grasp foreign grammar sets drops off at age 10.
Just the fact that you are reading this article shows that you probably already know that there are advantages to learning a second language. If you need further convincing, see below for six reasons why your child should learn a second language.
Constantly remind your child about the many benefits below if they (like me when I was younger), give in to their laziness and complain about learning a second language: 
1)      The ability to connect with others
Knowing a second language helps to build lifelong relationships with people from different cultures. 
Even if people can understand English, the fact that you can speak their language shows respect and appreciation for their culture and heritage.
When my sister was learning Japanese in school, they had an exchange program where she went to Japan and a Japanese girl came to stay at our house. 
Imagine the excitement of actually using your second language overseas while still at school!
Language even gives you an easy way  to connect with others within an English speaking country. 
For example, I had Australian workmates who learnt Indonesian at school and others who just learnt it while visiting Bali. 
When you mention that you know the language there is a shared bond developed which is usually accompanied by interesting stories of their travels, their past and memories. 
This leads to better work relationships which then leads to better career or business opportunities. Never underestimate the power of networking and bonding over shared interests. 
According to the Australian Bureau of Statistics, the 2016 national Census revealed that there were over 300 separately identified languages spoken in Australian homes and more than one-fifth (21 per cent) of Australians spoke a language other than English at home. 
Learn more about using language to connect with others by signing up to our newsletter here

2)      Global career opportunities
In an integrated global business community, a multilingual person is in high demand because they can build lasting business relationships.
 I have seen a few job ads seeking for people with skills in certain languages within Australia and of course more in the country of origin if you are seeking for overseas roles.
We are currently so globally connected that I can hire someone from across the world to work for me over the internet without ever meeting them. 
This global trend is only increasing and by the time your kids are out in the workforce this will be the norm. 
At the moment, the globally accepted de facto language is English but who's to say that this won't change in the future?
Knowing a second language opens up opportunities for diverse and interesting roles. 
A Kiwi friend of mine who speaks Korean worked at the Winter Olympics as an interpreter. 
Other interesting jobs include working as an interpreter at the Miss Universe pageant and having travel costs paid for while working as a tour guide who is able to speak the language of their clients.
Even if the role you are looking for does not require you to use a foreign language, just having it in your CV shows that you are open minded and culturally aware which is important in government type roles.
According to Daniel Meiland, Executive Chairman of Egon Zehnder International, "If you look ahead five to ten years, the people with the top jobs in large corporations, will be those who have lived in several cultures and who can converse in at least two languages".
According to language specialist recruitment agency Euro London, learning a language has shown to add between 10-15% more to your wage.
3)      Increased brain power

Language learning helps improve memory, problem solving, creativity and critical thinking skills.    
Language learners experience enhanced concentration and better listening skills.
According to Raisingchildren.net, speaking more than one language is linked to better academic results.
In a study published online in the journal Brain and Language, multilingual individuals were found to be better at filtering out competing words which benefits in blocking out distractions to focus on the task at hand. 
Multilingual or bilingual children can concentrate better, have better analytical skills and are better at multi-tasking. It doesn't matter what language you are learning. Like music, learning languages changes your 
brain and it makes you more attentive.
If increased brain power is not enough of a benefit, learning a new language is thought to delay Alzheimer's disease and dementia by 4.5 years.
Help your child to increase their brain power by signing up to My Language Box here. 
4)      Easier to see the world
It is easier to travel if you're able to communicate with locals.
 I can't even count the number of times I have asked locals for directions while travelling and sometimes a second language is helpful even when it is not the language of the place you are visiting.
When I visited Paris on my own and I was not able to find anyone in close proximity who knew English (other than the lady near the station who tried to scam me out of my money).
I resorted to finding a Chinese looking local to help me in Mandarin Chinese. 
Being able to order food will also ensure that you can eat where the locals eat instead of having to settle for the usual tourist traps. 
There are also additional opportunities for studying or working abroad.
5)      Language development
According to the Murdoch Children's Research Institute [1], language development is a cornerstone of child development, underpinning the development of academic, social and emotional outcomes.
Children learning a second language start reading earlier and are better at identifying grammatically incorrect sentences even in their native language. [2] 
They are also able to use language in more flexible ways, are more expressive and are able to reflect upon language use at an earlier age than do monolingual children.
Develop your child's language skills by signing up to My Language Box here.
6)      Cultural awareness 
"Language is the road map of a culture. It tells you where its people come from and where they are going."
-          Rita Mae Brown. 
Learning a second language provides deep insights into how other people see the world and  increases empathy in children.  
Learning a second language (especially if it is based on their own cultural heritage) brings with it a sense of identity and belonging.
I am teaching my daughter, Nadia Mandarin Chinese and I can see her interest in the language increase when her extended family in China speaks to her in Mandarin Chinese via Whatsapp. 
The ability to understand a second language opens more options to enjoy art, movies, music and literature within different cultures.
Speaking a different language also helps you understand your own culture better as you are seeing it from an outsider's perspective. 
When something seems strange in another culture you realize how your own culture is unique from their perspective.
With all the advantages of learning a second language, take the first step and give your child the opportunity to start early.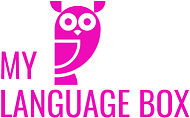 Sign up at My Language Box to receive craft materials and activities designed to teach your child a second language while playing and having fun. 
Combine physical, emotional and social development through play with language learning and spending quality time with your kids without the hassle of pre-planning. 
You can order our bi-monthly boxes or the one-off boxes to enjoy special moments together with your child.      
Each box comes with all the materials and instructions you need as well as words to learn which are tailored to the theme. You can order your first box here.
[1] Every Toddler Talking (Phase one) Final Report 2015, Murdoch Children's Research Institute for Department of Education and Training, viewed 20 April 2019.