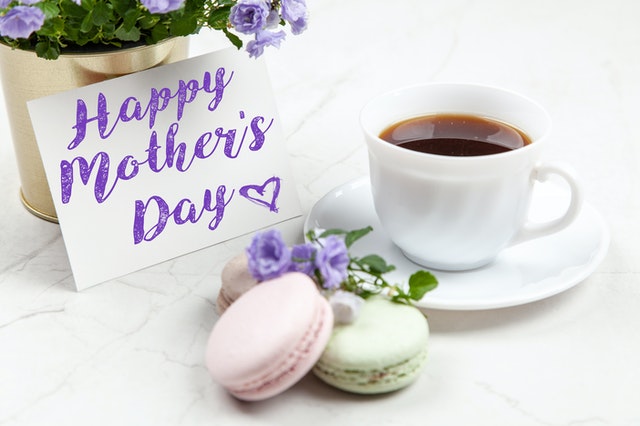 It will be a different Mother's Day this year for mothers used to celebrating either by going out to high tea, lunch or pampering spa sessions.
My idea of a great Mother's Day is to relax at home without any caring, cooking or cleaning responsibilities so I can do whatever I feel like.
That's easier said than done especially if you have really young children who don't understand that mum wants to rest. You can suggest that as a great Mother's Day present but some kids will also want to make presents for their mothers leading up to Mother's Day. See below for some easy fun ideas for them to do along with dad or guardians.
1)
     

Mum description mural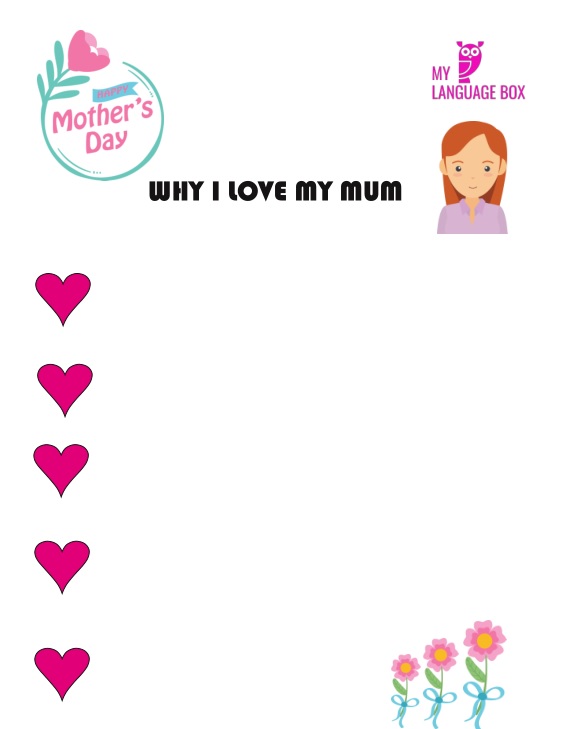 If you have sticker letters or foam letters available at home, you can ask your child to choose a few of these.
If not, just ask them to name a few random letters which they can write on to a piece of paper.
Older children can come up with their own reasons and even write them out.
Younger children will need a parent or guardian's assistance but regardless the result is sometimes surprising.
It's a great way to find out what your kids value and what memories are important to them.
Download the free PDF template above here.
For other creative children activity ideas visit our blog
 2) Heart Thumbprint Keepsake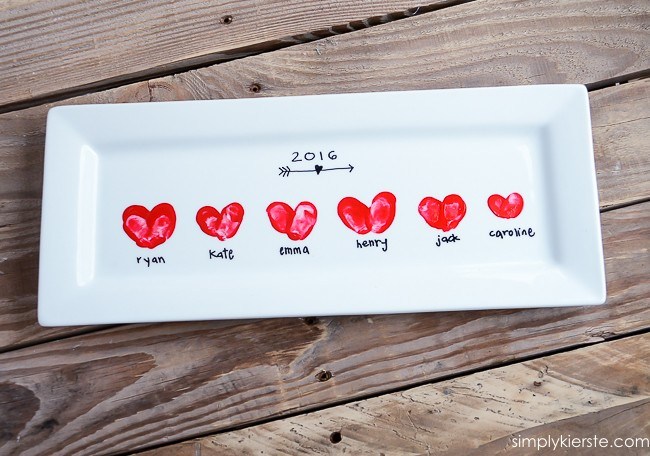 I saw this idea from Pinterest and thought it was too cute not to share.
Simplekierste.com has outlined a method for an adorable keepsake which can be used at home and is a useful reminder to mum of how much her kids love her every time that item is used. 
Have a look at her article for detailed instructions on how to create this. 
3) Mother's Day chocolate bouquet
Arrange chocolate on a piece of paper to make a floral arrangement painting using the chocolates as the petals.
You can paint the flower bud and leaves as well as stem or get creative and glue chenille stems.
An alternative is to actually stick the chocolate wrapping to a small piece of paper and stem using blutack and displaying it in a vase.
For more activity and craft ideas, check out our blog
4) Mother's Day scavenger hunt
Toddlers and preschoolers will love this.
Get them to hide some chocolates around the house for mum to find, a bit like an Easter egg hunt but make it a Mother's Day hunt instead.
They can also hide little craft gifts they've made.
Mums will love being treated to delicious chocolates for their hard work!
For other craft ideas like this, check out our blog
 

5
)

Hand and footprint keepsakes

 

 

Children love making hand and foot print art.

 

It's a great sensory play and they have the chance to get messy, feeling the paint with their fingers.

 

They also take pride in the fact that they can point to something that was created from their own body parts.

 

Mums will cherish these little foot and hand prints because kids grow so fast – soon those hand prints will change and mums can look back at them to marvel how tiny they were.

 

Our Body Parts themed Language Box has a few sensory hand and foot activities.

 

Check it out here. 

 

 

 
6) Easy home-made cookies
Dads might need to help little ones with this.
Mums love being treated to delicious cookies too, especially if they can relax and sit down to enjoy them over a cup of tea.
Kids love to help stir in the ingredients and mix the dough.
There are plenty of cookie recipes easy enough for kids to help with but here are some recipes from bbcgoodfood.com for some inspiration.
     7) Mother's day high tea
Just because we can't go to cafes doesn't mean high tea can't come to us.
Kids can help dads make cookies and finger food to serve to mum or takeaway from your local bakery.
Put out the fine china and dress up for the occasion.
Older kids can even role play at being servers with wonderful customer service.
 8) Breakfast in bed after a great sleep in
This is definitely a gift most mothers want (as long as they don't need to clean up afterwards).
Kids can provide hotel-like service and serve it up on a beautifully decorated tray.
Dads will probably need to help with making breakfast but trust me, the hard work is worth it.
There's nothing busy mums cherish more than a good sleep and to be pampered on Mother's Day. 
There you go - eight really simple ideas for Mother's Day.
Kids (and dads) no excuses now *hint hint *
Show your mum how much you love them this Mother's Day.
My pick is breakfast in bed!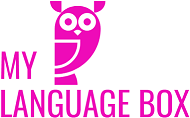 My Language Box is a bi-monthly subscription service aimed at teaching kids between the ages of three and six how to speak a second language.
Create special moments with your child while playing and learning together.
My Language Box includes all the materials, activities, instructions and audio required.